Manufacturing Facility
The plant is located at Port Qasim, Karachi and covers over 48,400 square yards (equivalent to 10 acres) which include a steel melting furnace and a fully automated re-rolling mill covering 33,880 square yards. In addition to the existing operational unit, the Company has also acquired a further 17 acres of land adjacent to its existing facilities, which will provide it with enough room for expansion. In order to ensure smooth factory operations at the facility, a dedicated 132kV grid station capable of producing 70MW is installed for uninterrupted power supply by K-Electric.
The manufacturing infrastructure of the Company comprises the following:
ASIL has incorporated Pakistan's first state-of-the-art and fully integrated steel manufacturing facility comprising a 45-ton EAF (Electric Arc Furnace), 45-ton LRF (Ladle Refining Furnace), and 3-strand CCMs (continuous casting machines with a casting speed of 4.1 meters per min). The high-end manufacturing process enables the Company to grade its billet through refining process thus improving its overall product mix to focus on consumer requirements, irrespective of the type of input/ raw material. The process also ensures a lower level of impurities and wastage, therefore increasing the efficiency of production resources. This method of production provides the Company with an advantage over its competitors which is evident by winning the country's major development projects during their early stages of inception. Further, the Company's ability to produce multi products (Deformed bar and Wire rods) from the same production facility, causing lower setup costs, ensures the Company's sustainable product diversification.
The Company achieves the desirable steel qualities of Steel in the Ladle Refining Furnace, and then the molten steel is transferred to the specially designed 3-strand 6-meter radius Continuous Casting Machines. The CCMs then transform the molten steel into hardened billets and round shafts for sale and re-rolling. The CCM's innovative technology allows ASI to directly charge billets into the automatic rolling mill, thereby by-passing an energy-intensive requirement of further reheating the billets in an additional furnace. In this way, the high-speed straight automatic rolling mill enables the Company to produce a variety of superior quality products.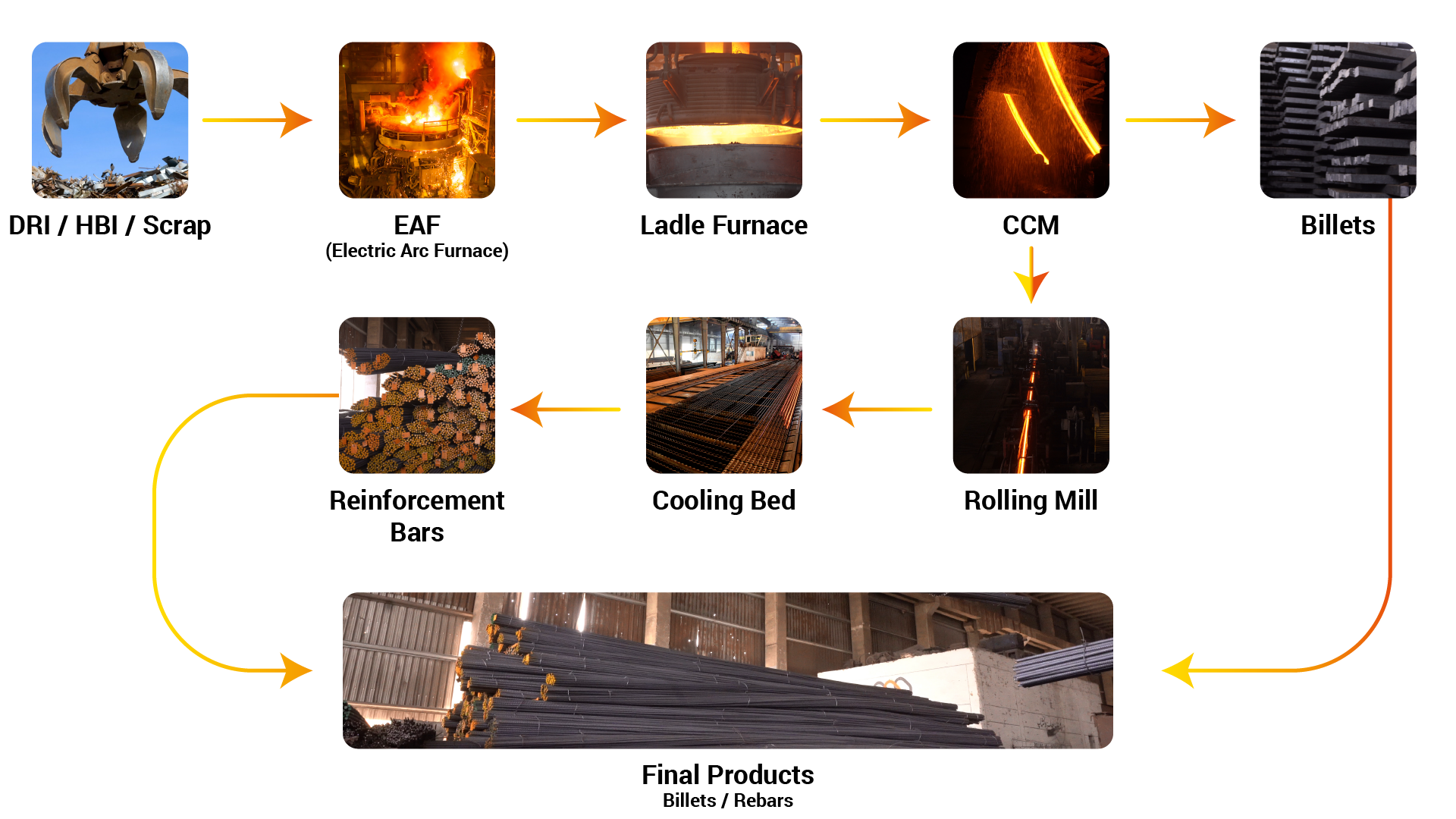 Future Expansion
To meet the ever-growing demand for steel consumption in the domestic market, ASIL plans to enhance its production capacity and efficiency. For this purpose, ASIL is considering re-engineering and performing major Balancing, Modernization and Re-balancing (BMR) activities to its existing facilities and recently signed a contract with Danieli Group to build Asia's 1st Endless Steel Technology Mi.Da. Plant with DRB. The proposed re-engineering and BMR facilities will not only increase the production capacity but shall also assist the Company to make production processes more efficient. These BMR facilities will also substantiate the cost-saving measures by achieving economies of scale due to a large-scale production, and efficient process.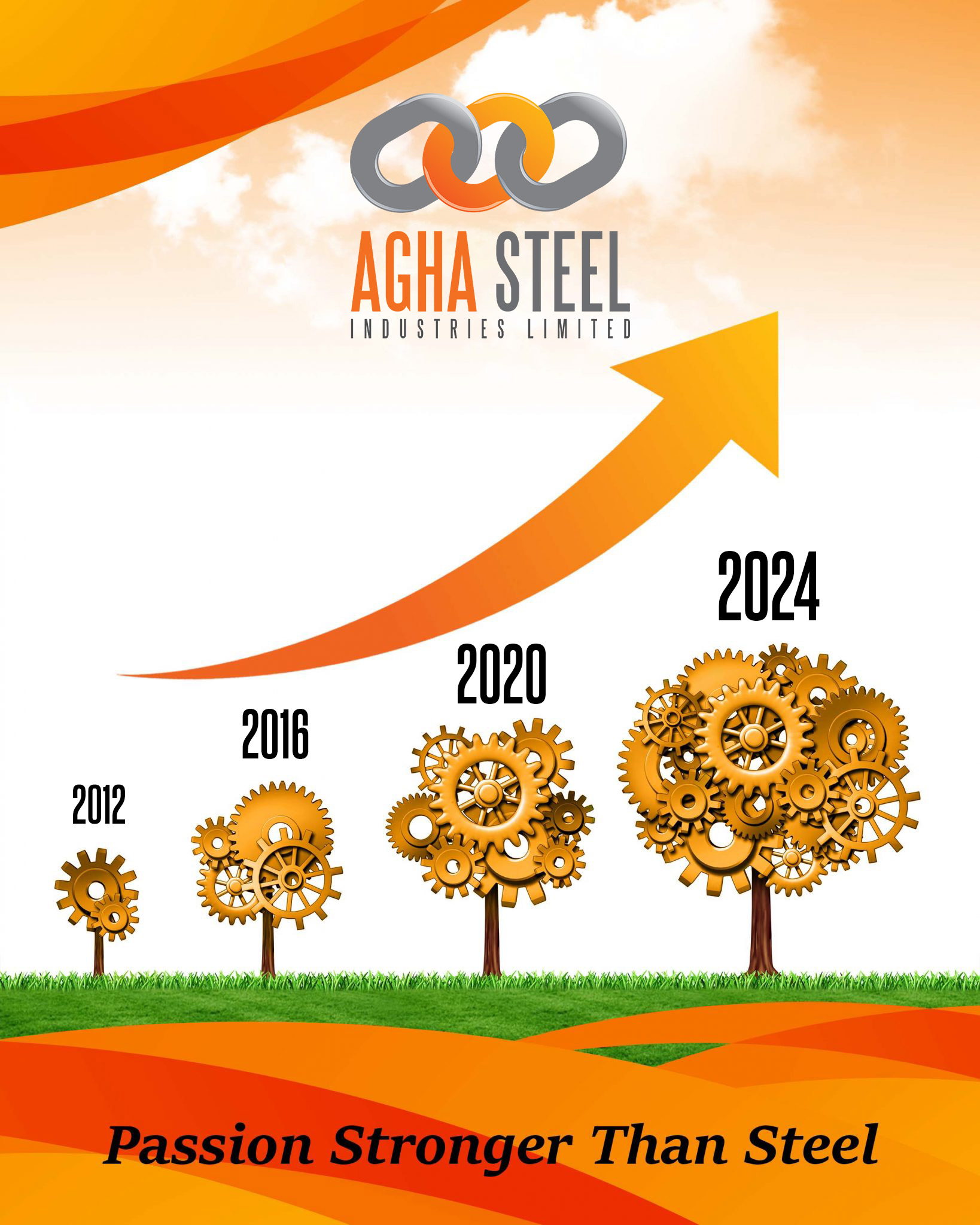 NUMBERS SPEAKS
We are commited to provide safe
solutions to many industries
120+
Professional Contractors